SexJapanTV - Fucking a Japanese Housewife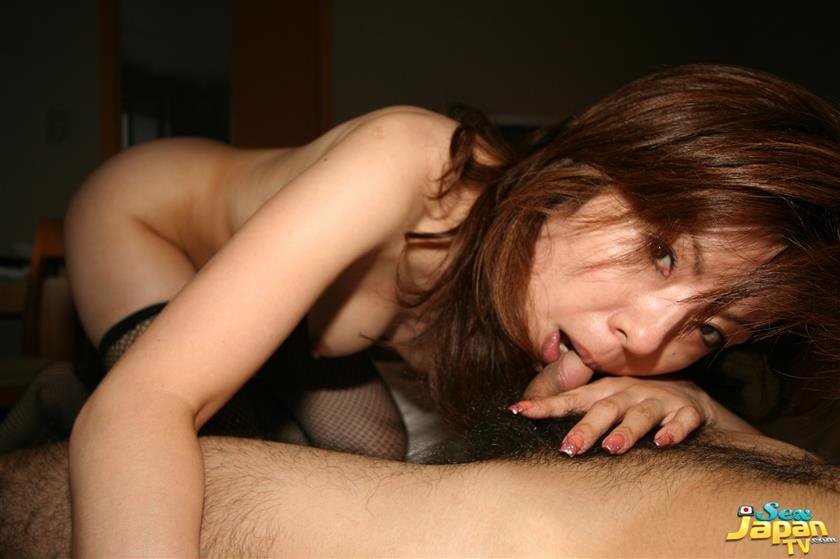 Description:

In her black bra, panties and stockings, Miyuki Kobayashi is a sexy little Asian babe who will tease and please all you want at JAVPics.org. Licking her partner's fingers, she loves things in her mouth. Moving to the bed, her partner continues to stimulate our girl. Just camel-towing her panties sends her over the edge. Miyuki rolls over onto her partner, undresses him and swallows happily. Using her skilled mouth, we get a sense of what her other lips can do. Before being fucked, her partner fingers the hottie; the slurping sounds of her wet pussy let us know she is ready. As he slides in, Miyuki's vaginal juices thicken and cling to his shaft. Watching her tits bounce while she is taken has all of us begging for more.

Now astride her partner, Miyuki uses all of her skills for pleasure. The view of her spanked bottom has her partner again taking over and thrusting from below. He puts her back into a missionary position so that when he blows, he can cream all over those porcelain breasts. Shoving all the way in, her partner has this Asian doll moaning in delight and begging for more. The boy grabs her hips firmly for control and slides in and out with ease. Miyuki whimpers and fingers her clit for more pleasure. By the time he blows, she is again wanting something to suck on, and laps his flaccid cock of all remaining juices.